Classes
Our Club provides the following classes:
Puppy Class (for puppies aged 13 weeks to 6 months)
New Entrants (dogs 6 months of age and older)
Canine Good Citizen (Foundation, Bronze, Silver and Gold)
Competition Obedience for Beginners (one on one training)
Classes run for approximately 45 minutes, starting at 6.30pm. Terms 1 and 5 are seven week terms to fit in with the holiday/daylight savings period. Terms 2, 3 and 4 are eight week terms.
Junior Handlers
All handlers must be over 16 years old for our domestic classes on a Tuesday. We have a dedicated Kids Class on a Thursday night.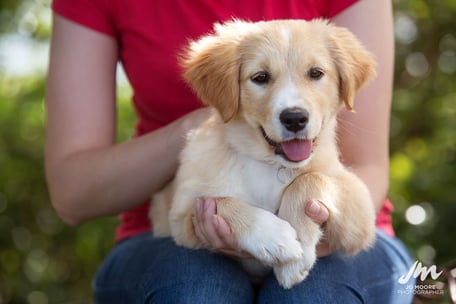 For puppies aged 13 weeks to 6 months. The class includes methods for teaching the basic commands, such as sit, down, leave, watch, collar, wait, recall on lead, some loose leash walking, owner performs grooming checks, these are taught at a level appropriate to the age and attention span of the youngsters.
This class is structured around dogs 6 months of age and older, with little or no previous training. Some dogs may be years old and have come with unknown background. Some will be testing the boundaries of their owners, some may have behaviour issues, and some just need a general refresher. The aim is to provide owners with good foundation skills and training methods along with some guidance to get the basics right. New Entrants is the starting point for all new adult dogs.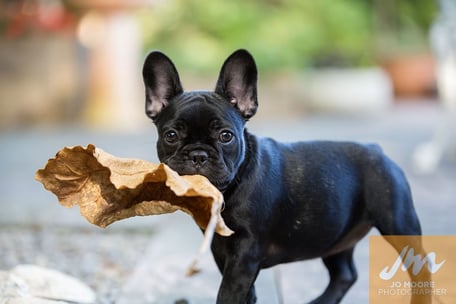 Grade 1 (Puppy or New Entrant pass is a pre-requisite)
This class builds on the previous classes and adds precision to the exercises. There are a set number of exercises such as long line lead recall, leave, stand, temperament test, meet and greet, loose lead walking, tied separation, sit stays, down stays
Grade 2 (Grade 1 pass is a pre-requisite)
Owners work on a variety of exercises such as walking on a lead, accepting a friendly stranger, sitting politely for patted by a friendly stranger, supervised separation with owner out of sight, controlled walking past other dogs, downing your dog, longer recalls and stays.
Canine Good Citizen (CGC)
BlackHawk Canine Good Citizen™ is a Dogs New Zealand certification programme that tests dogs in simulated everyday situations. It identifies and rewards dogs that have the training and demeanour to be reliable family members as well as good-standing community members. It is open to all dogs and owners. BlackHawk Canine Good Citizen™ training is fun and useful. It does not require that you and your dog perform with the absolute precision required for Obedience Trials, it focuses on your dog's manners and obedience during typical daily life at home, in the community and in the presence of other dogs. CGC training and classes are ongoing, Dogs are progressively assessed through five levels; Basic, Foundation, Bronze, Silver and Gold. As each level is passed your achievement is logged with Dogs NZ. For more information on CGC refer to the Dogs New Zealand website http://www.dogsnz.org.nz/dogs/canine-good-citizen CGC training is held on Tuesday evenings at 7.30pm. Talk to instructors Brent or Nancy if you are interested in trying Canine Good Citizen.Handlers must be 12 years and over.
Competitive Obedience for Beginners
Competitive Obedience is a fun sport that strengthens the bond between the handler and dog. During obedience tests, dogs and handlers undertake various exercises designed to test the ability of the handler and dog to work as a team while performing basic commands such as the sit, stay, down, and recall. Once the handler and dog team have satisfactorily met those standards more advanced commands, such as retrieve, scent discrimination and send-a-way are introduced. Tests start at an elementary level where all exercises are completed on lead. The handler and dog teams are judged on how well they complete each exercise with points deducted for any faults you may incur. As you win in each level you qualify for the more advanced levels and can become an Obedience Champion. For more information on competitive obedience refer to the Dogs New Zealand website. We run Competitive Obedience for Beginners on Thursday nights. Dogs need to have already established a reasonable level of focus and handlers require a high level of commitment before being accepted into this class. Training is one-on-one.One of the many added bonuses of this sport is the incredible amount that you can learn about dogs. Talk to your instructor if you are interested in trying this fun dog sport.
Scent Work (Grade 1 pass is a pre-requisite)
Scent Work is run under Central Search Dogs (Wellington) guidelines. Training and support are available to anyone wanting to learn how to teach their dog to locate and indicate on a specific scent. These are non-narcotic - typically Clove, Anise and Tea Tree oils are used. Dogs are taught to indicate when traces of these scents are detected. This is a new dog sport that's gaining momentum throughout the country. It's great for any dog and handler because its just you and your dog working together to find the scent that has been hidden in an undisclosed location. To do Scentwork, a reasonable level of focus is required. Training is held via Central Search Dogs at varying locations on the first Sunday of the month, with practice days at our club grounds on the third Sunday of each month. For more information about Central Search Dogs; please refer to their Facebook page Talk to instructor Dawn if you are interested in trying Scent Work.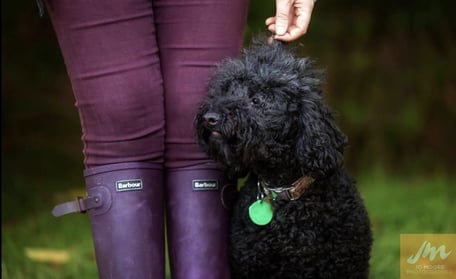 Kids Class
For children under the age of 16 years. This class is held on a Thursday at 6.30 for approximately 1/2 hour. We will be doing lots of fun things to do with your dog. Sessions will include basic obedience, tricks and some basic agility. No fighting or guarding breeds allowed in this class. Children must be accompanied by an adult for the session. Maximum class number would be 10-12.