Freshwater Toxic Algae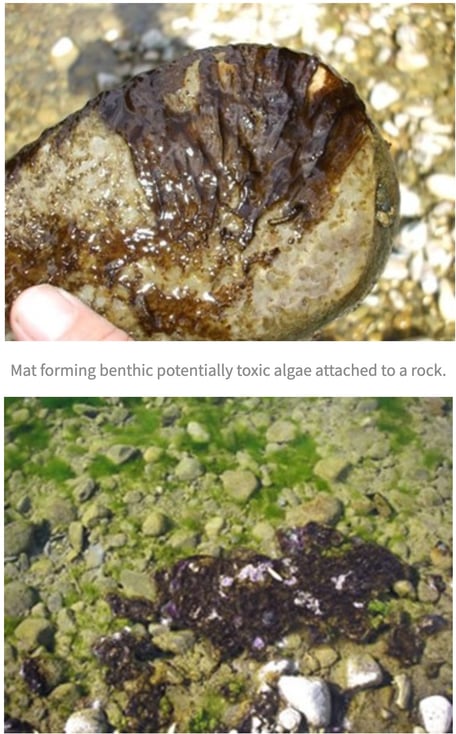 Greater Wellington Region
Caution is advised to swimmers and people with dogs at sites in the Kāpiti Coast area.
The Otaki River at SH1 and Waikanae River at Jim Cooke Park both have high levels of toxic algae present.
Dogs should be kept on leads away from the water, and children should be supervised.
Toxic algae is deadly to dogs, and can make people sick.
There are currently detached algal mats on the river's edge which dogs love the smell of, making this site particularly risky.
Remember, preventing your dogs from eating toxic algae is better than any known treatment.

If you have been in contact with toxic algae and are feeling unwell see your doctor or ring Healthline 0800 611 116.
If you think your dog has swallowed toxic algae, take it to the nearest vet immediately.
You can check for updates on any of the sites we monitor on the LAWA website - lawa.org.nz/swim
For more information on toxic algae visit lawa factsheets - potentially toxic algae